Don't worry if you're not sure how to go about things – that's our job, and we'll handle it all for you.
Good service, great design, quality plans & specifications don't have to cost the earth.
We can provide you with design and documentation services for all types and sizes of residential projects – from modest alterations, to million-dollar luxury homes – new homes, additions, alterations, major renovations.
We believe that all homes need to be designed specifically to suit the site, and even more so for the people who will live in them and enjoy them.
Please take a look through the new homes, additions & alterations below, and if you like what you see, get in touch to see how we can help!
Renovations, Additions & Alterations
Dramatic transformations, or subtle alterations…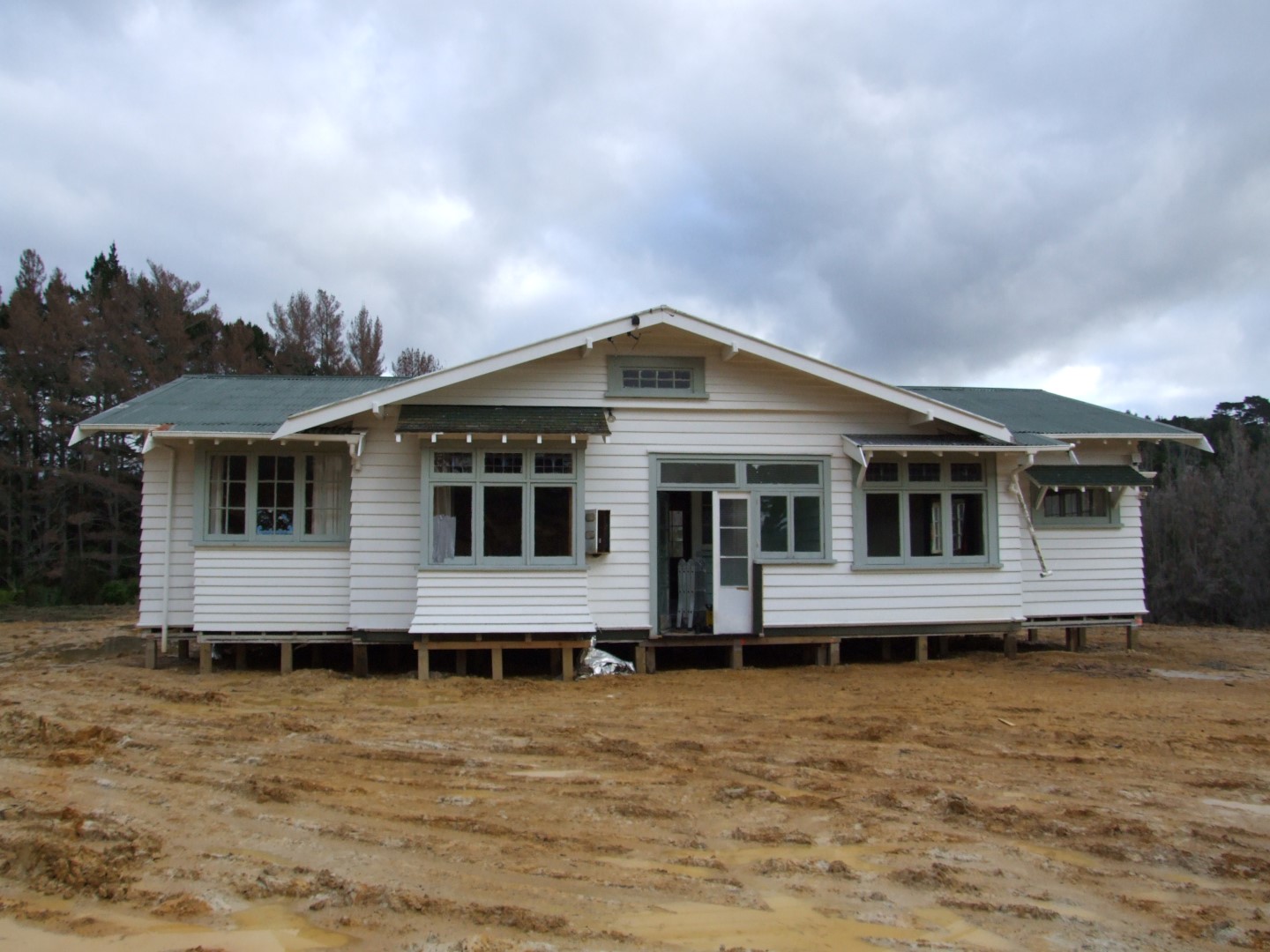 Californian Bungalow
Above – when first moved to site
At right/below – after careful and painstaking restoration.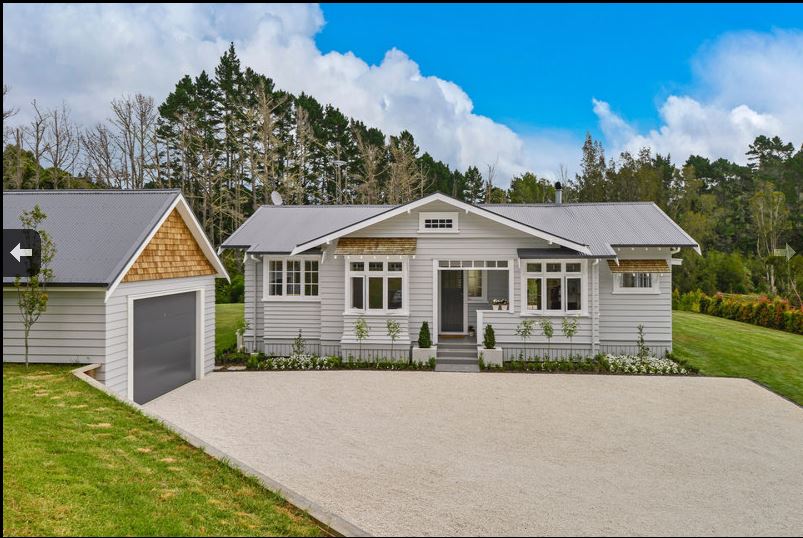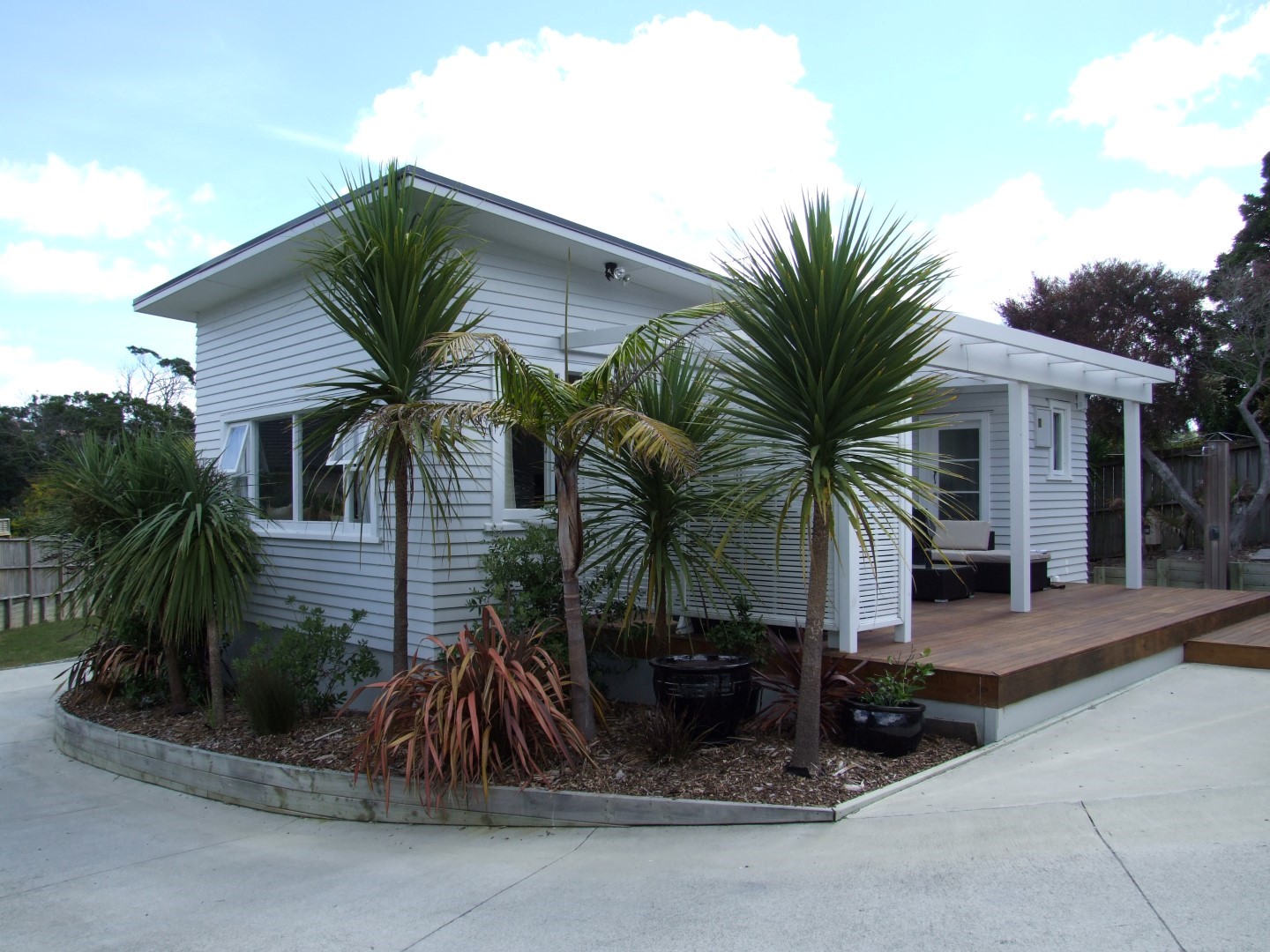 From bach to a Home
Above – a character bach, but where is the entry?
At right/below – after a subtle addition, it's now a family home with main entry, and more privacy to the outdoor living area.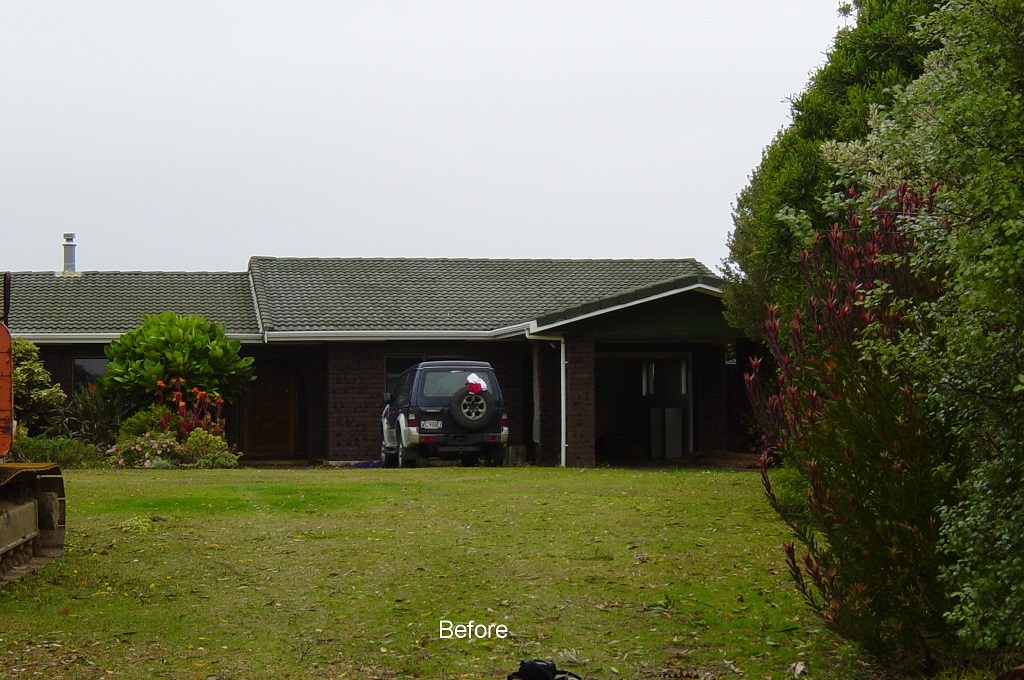 Mangawhai Holiday Home
Above – 1970's "clinker brick" home.
At right/below – A new facade to the front & rear, and the original home has been enveloped!